Thermal paper is firmly established in many areas of daily life: checkout receipts and price / weight labels in the supermarket, credit card receipts, parcel labels or entry cards, and many other applications besides – in fact, anywhere that information has to be printed out quickly and economically. This rapid diversification of uses has come about through steady improvements in the performance and reliability of thermal paper. The combination of microchip power and paper technology provides an imaging system with previously undreamed levels of reliability, compactness, and cost effectiveness.
Koehler invests continuously in their thermal division in order to meet steadily rising demand. The very latest and world's most efficient production facilities are at work at their Kehl mill on the Rhine. These paper-making and coating machines operate using the very latest production and coating technologies.
– cash receipts at the supermarket, gas station, restaurants;
– credit card slips;
– lottery tickets;
– print-outs at information terminals.
– fax;
– medical print-outs;
– office applications.
– commerce;
– industry;
– logistics.
– entry tickets for theatres, cinemas, concerts, and sporting events;
– air, rail, boat, and bus tickets;
– betting slips for horseracing, pools etc.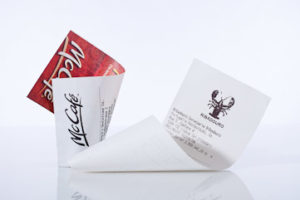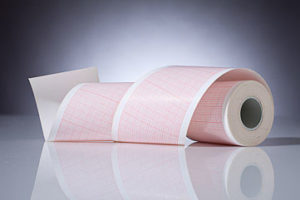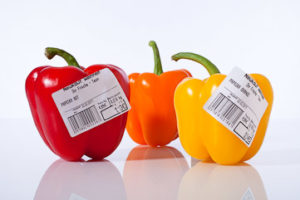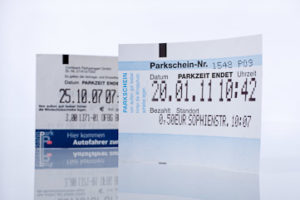 Grade
Sensitivity
(dynamic)
Image life

Application
Feature
KT 44 FA
x
10
POS
BPA free
KT 48 FA
x
10
POS
BPA free
KT 55 FA
x
10
POS
BPA free
KT 75 FA
x
10
POS, tickets, betting tickets
BPA free
KT 54 2FA
x
10
POS
Thermal coating on the front and back
KT 48 PF
xx
10
POS
Phenol free
KT 55 PF
xx
10
POS
Phenol free
KT 70 PF
xx
10
POS, parking tickets
Phenol free
Blue4est*Lite
xx
35
POS
Without color former and developer, direct food contact
Blue4est*
xx
35
POS
Without color former and developer, direct food contact
KT 65 LFA
xx
10
Labels
BPA free
KT 70 LFA
xx
10
Labels, tickets, betting tickets
BPA free
KT 70 LFB
xx
10
Labels, betting tickets
Bisphenol free
* Durability of the printed image in accordance with our storage and handling instructions.
Sensitivity: x= standard, XX = medium, XXX = high, XXXX = maximum.
THERMAL PAPER COATED ON BOTH SIDES: 2FA
Our KT 54 2FA BPA-free thermal paper is a specialty in the POS area. This paper features a thermal coating on both sides and enables simultaneous printing on the front and back sides of checkout rolls. This makes it particularly suitable for use in specialized double-sided printers.
BLUE4EST ® – THE BLUE THERMAL PAPER FROM THE BLACK FOREST
THE ECO-FRIENDLY THERMAL PAPER FROM KOEHLER
Blue4est® is the innovative thermal paper from Koehler. It is guaranteed to be free of chemical developers and can easily be used in any conventional thermal printer. Instead of a chemical reaction to heat, the emergence of text on our new Blue4est® thermal paper is a purely physical reaction. The paper's opaque functional layer turns transparent due to the effects of heat, and the black layer beneath it is revealed.
We identify the best solutions and opportunities for your business!